Prevent Water From Damaging The Basement
If water is able to make its way inside your basement through cracks in the foundation, or from a poor drainage system, the structural integrity of your home is compromised significantly. Water may seem very delicate, but it's actually very powerful and can even weaken the structure of your home over time, and it can also cause significant damage to your home's foundation. Not only could this lead to potentially expensive foundation repairs, it could also permanently damage your entire home.
Proper basement waterproofing will allow you to rest easy at night knowing that water isn't able to leak into through the foundation of your home any longer. By installing a basement waterproofing system from SafeBasementTM, you'll have a structurally sound foundation that may even help to extend the lifespan of your family's home. Your home is your biggest investment, so don't let it go to waste.
Prevent Growth of Dangerous, Toxic Molds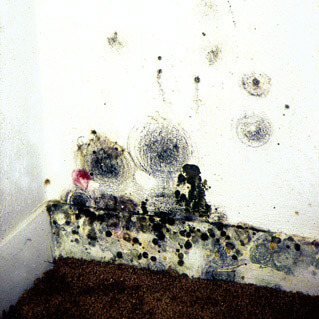 Basement waterproofing isn't done just to improve the structural integrity of your home, it's also to prevent standing water from staying in your home. If water is able to pool up inside your basement, the entire area can act as a breeding ground for mold growth. When mold grows, it can release mold spores into the air and then your family breathes it in. This can cause respiratory problems, flu-like symptoms, headaches, fevers, and a variety of other health problems you shouldn't have to contend with. It's not very common, but sometimes black mold can also begin to grow in your wet basement, and black mold is very dangerous to your family's heath.
Protect your Possessions from Water Damage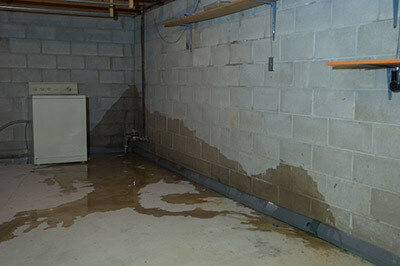 Think of everything that your family has in the basement. You might have a TV, gaming systems, photos, old heirlooms, books, and a number of other things that you really care deeply about.
If you have a damp basement that leaks, all of your belongings face the risk of being destroyed. This could potentially result in thousands of dollars of loss, and with some of the items, no amount of money will ever get them back. Many people don't think about waterproofing their basement until it's too late, or don't realize that basement moisture problems get worse with time. If you notice moisture in your basement or standing water, call SafeBasements™ and we will send out one of our waterproofing contractors to inspect your home for ways that water is entering into your home.
Get In Touch With The Basement Waterproofing Experts
Don't just let anyone try and fix your basement, get in touch with experts who have years of experience, proper training, and certifications. The SafeBasementsTM dealer network encompasses many companies with a history of fixing and waterproofing basements. Get in touch with your local SafeBasementsTM Gold Standard Dealer to learn how they can help you waterproof your basement.