DEALER PARTNERSHIP VALUE
  •SafeBasements™ has 25+ years of experience in the waterproofing and structural repair industry.
  •Proudly American made product lines.
  •Engineered products that exceed industry-wide product performance.
  •On staff engineering support.
  •Immediate sales and tech services support.
  •No "signup" fees.
  •Ongoing new product development.
  •A family of supporting dealers to share ideas and successes.
  •Many items in stock and ready to ship.
  •Website support targeted to our industry.
  •Marketing support.
  •Full line of products and training.
  •Periodic SafeBasements™ newsletter with ideas and products to help build your business.
  •SafeBasements™ looks to partner with you to help drive the success for all.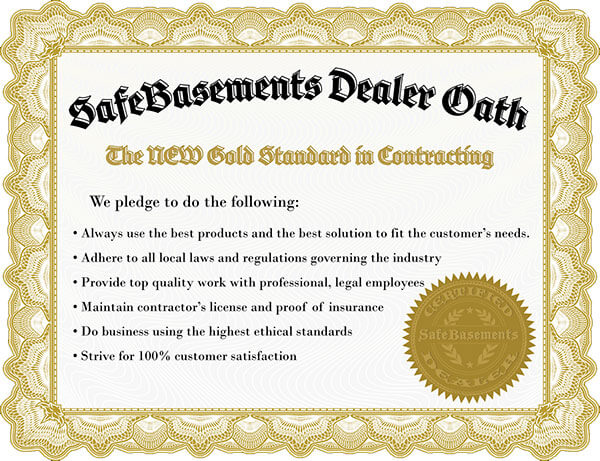 Contact us today for more information about becoming a SafeBasementsTM dealer
Contact Us