Sealed and Protected Sump Pump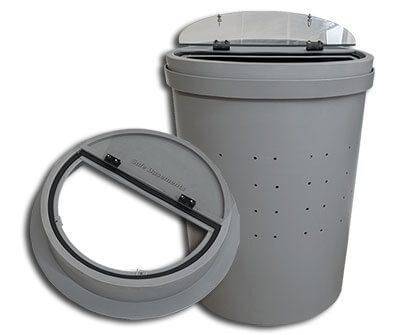 SafeBasements™ has specially designed a sump pump basket to house and protect it from outside interference. We use the same technology and principles that we put into our basket designed to keep a basement dry.
One major difference is that we have specially designed a lid with a large lip which allows the use of our sealing tape to make extra sure the system is sealed. This is extremely important because of dangerous radon gases that can come from below ground.
Sump Pump Baskets Benefits
‍ Sealed state of the art sump basket
‍ Clear lids for easy inspections
Photo Gallery
Click on an image to enlarge it.
Products
---
Installation
---
Brochure
---