Sealed and Protected Sump Pump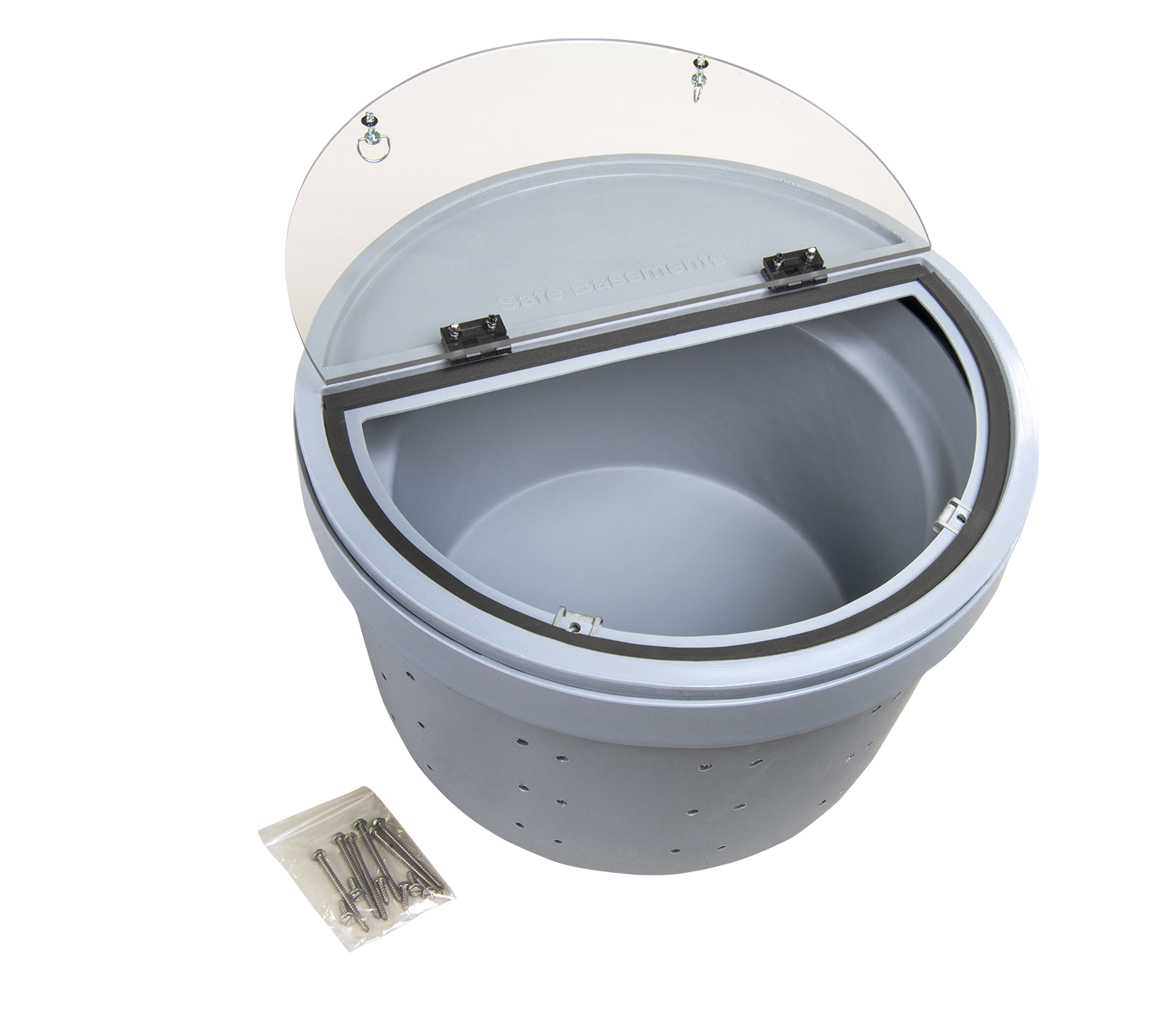 SafeBasements™ has specially designed a sump basket just for crawl spaces. The same technology and quality that we put into our regular basket design is used to keep a basement dry. They also have the large-lipped lid which allows the use of our sealing tape to ensure the system is tightly closed and free from any dangerous Radon gases from below.
The Sump Basket & Hinged Lid Crawl Space Square is a perfect solution for any small-spaced project, as it was constructed with only a 15" height. Although its height is reduced, the basket still manages to reach a 28-gallon holding capacity. This is due to its tapered designed, which measures in width 20" at the top and 22" at the bottom.
The Round Crawl Space Basket was designed to be able to expand once through a narrow crawl space access. Fully expanded is has a height of 19" and collapsed only 11.5". This basket is easy to assemble, includes stainless steel hardware, and boasts an 18-gallon holding capacity. Additionally, our lid is designed to work seamlessly with encapsulation for a clean, no tape finish around our Radon ready lid.
Sump Pump Baskets Benefits
‍ Sealed state of the art sump basket
‍ Clear lids for easy inspections
‍ Contains Radon and subsoil gases
‍ Baskets specifically designed for maneuvering in crawl spaces
‍ Able to expand and collapse for crawl space access
Photo Gallery
Click on an image to enlarge it.
Products
---
Brochure
---