Premium Basement Waterproofing System
SafeBasementsTM basement waterproofing products are designed to make basements dry and comfortable once again. Our basement waterproofing systems protect against all entry paths of water into your basement and foundation area.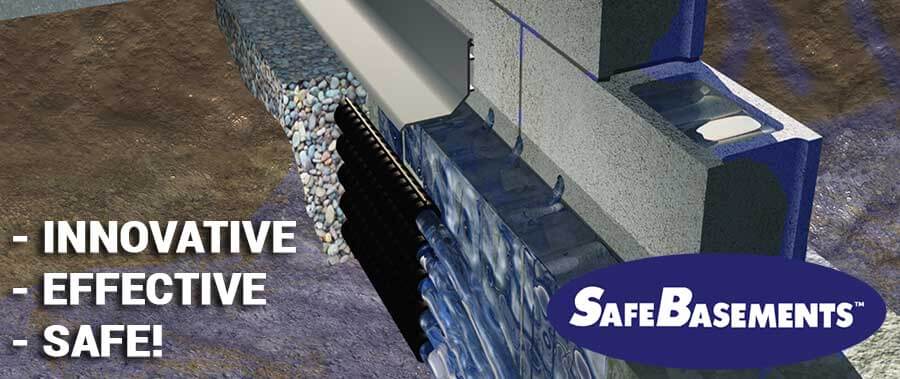 The SafeBasementsTM Premium Waterproofing System utilizes the SafeEdgeTM, SafeEdgeMAXTM, SafeDrainTM, or SafeTrackTM channels, and the most energy efficient and powerful primary, and backup sump pump systems. The use of multiple premium products along with engineering forethought ensures a strong and stable foundation, along with clean healthy air to breathe in your basement area.
Wondering how our products can help you with your next waterproofing job? Get in touch with our experts to find out how we can help you, and your customers.