Lift Sunken Concrete Slabs More Efficiently!
Polyjacking (also known as foam jacking) is a process similar to slabjacking / mudjacking, in which tiny holes are drilled into the concrete slab, and polyurethane foam is injected underneath the slab to raise it back up.
At SafeBasements™, we have developed and tested the polyurethane solution to maximize the effectiveness of the foam. The foam will spread underneath the slab, then solidify after a short amount of time. This not only saves you time, but also money when considering the other options for concrete leveling.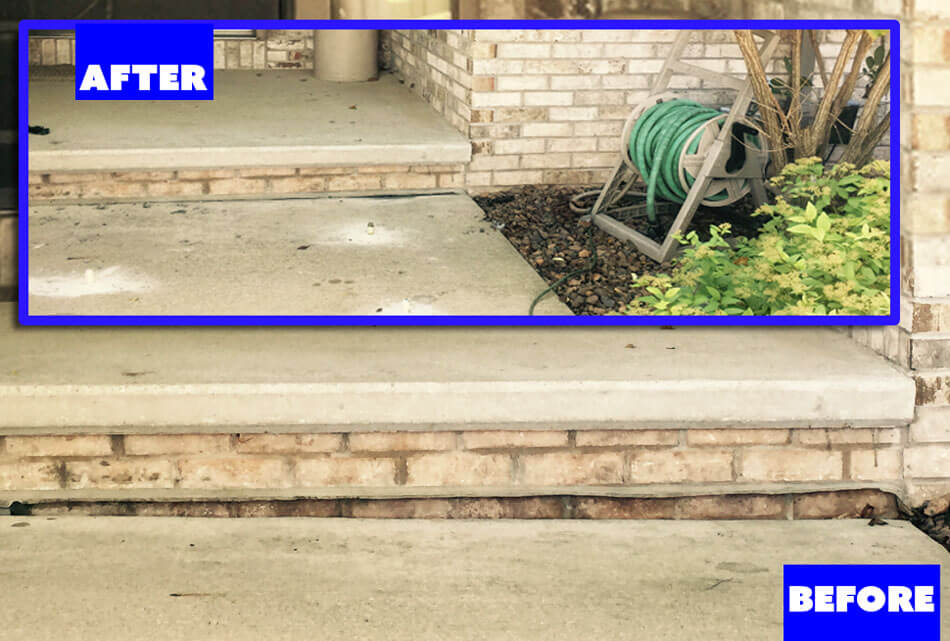 This technique can be applied to wet or dry surfaces, and suitable for residential / commercial use. Foam injection can be used on:
Driveways
Concrete patios
Porches
Sidewalks
Pool decks
Interior floor slabs
Concrete roadways & parking areas
Airport runways
Polyjacking Benefits
‍ Lightweight material
‍ Requires fewer and smaller holes to inject material underneath the slab
‍ Can be easily applied within minutes
‍ Permanent repair
‍ Fast curing time
---
Brochure
---