Divert Water Away From The Basement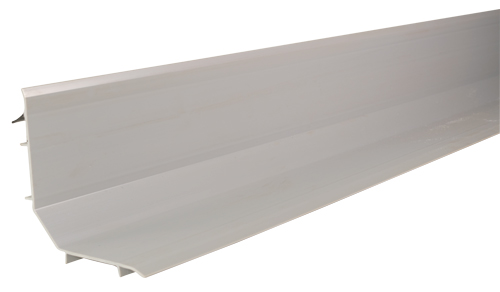 SafeEdge™ was engineered to take the incoming moisture at the cove joint, the area where the wall and floor meet, and divert it down under the slab into a drain tile system which is installed alongside the foundation's footer, the base of the foundation. SafeEdge™ is a component of the SafeBasements™ Premium Basement Waterproofing System.
Its patented design with a rubber seal on the back presses against the wall to aid in preventing moisture and soil gases from entering your home, helping to create a healthy air environment. SafeEdge™ is available in 2 height configurations to accommodate a finished basement or an unfinished basement. SafeEdge™ comes in several parts to help accommodate the majority of basement layouts.
SafeEdge™ Benefits
Minimizes airflow between edge and wall

Radon and moisture vapor seal

Overflow protection

Allows condensation from wall to drain into tile system

Semi-sealed system improves indoor air quality

Rubber tab holds vapor barrier in place
Photo Gallery
Brochure
---