What Are Helical Piers?
A helical pier (also called a helical anchor, helical pile, screw pile, screw anchor) is an adjustable deep foundation system with helical bearing plates welded to a central steel shaft.
The weight of the structure is transferred from the shaft to the soil through these bearing plates. Screw piles are manufactured using varying sizes of tubular hollow sections for the pile or anchors shaft.
This will allow the weight of the structure to be transferred from unstable or weak soil, to stable soil or bedrock. Helical piers can also be used to anchor buildings or structures to the ground. Commonly used in residential and commercial foundation repair.
Residential and Commercial Applications
Helical piers are used in several popular applications including:
Basement Wall Tieback - for bowing and leaning walls
New Construction - to add support from the start for new building projects, residential and commercial
Foundation Repair - for lighter weight structural problems caused by settlement or sinking foundations
Shoring - for retaining walls and other wall that need extra support
Soil Nails - helical piers are used in conjunction with soil nails for sloped areas
Slab Repair - helical piers can add lift and stability for sunken slabs
The pile shaft transfers a structure's load into the pile. Helical steel plates are welded to the pile shaft in accordance with the intended ground conditions. Helices can be press-formed to a specified pitch or simply consist of flat plates welded at a specified pitch to the pile's shaft.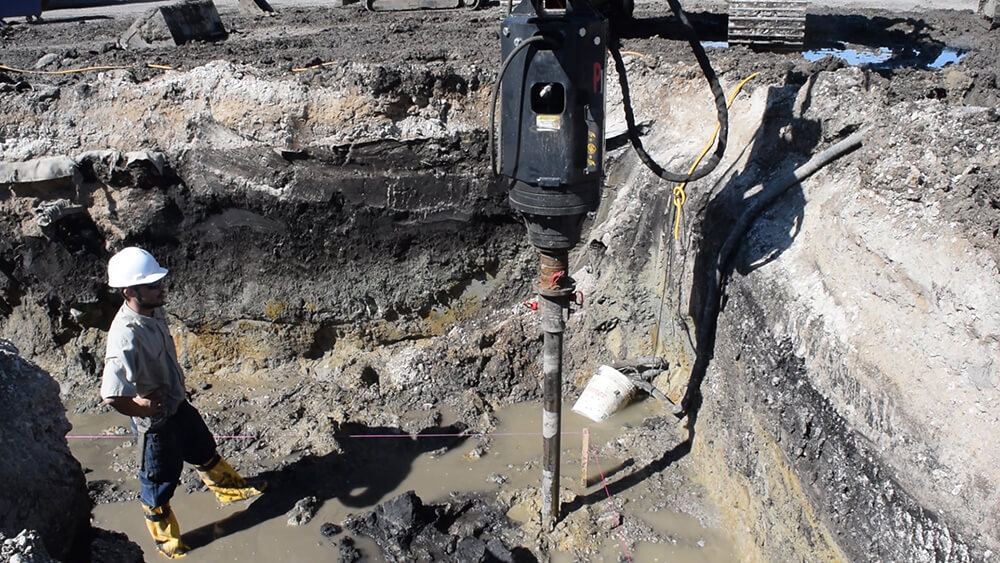 Advantages Of Helical Piers
Most industries use screw pile foundations due to the cost efficiencies and the reduced environmental impact. 'Screwing' the foundations in the ground means that there is less soil displacement so excess soil does not need to be transported from the site, saving on transportation costs, and reducing the carbon footprint of the project.
SafeBasementsTM SafeBase helical piers benefits include:
Installs in all weather conditions
Installation made with smaller equipment
Installs quickly without costly excavation
Concrete can be poured immediately after installation
SafeBasementsTM has 40+ years of business and installation experience in the waterproofing and structural repair industry. With dealers nationwide, we are ready to provide you everything you need for your next foundation repair project!
Staff engineering support
Immediate sales support
Engineered products guaranteed to exceed industry wide product performance
100% in stock, ready to ship product line
A family of supporting dealers to share ideas and successes
and more!