BDB Waterproofing
A Nebraska SafeBasementsTM Dealer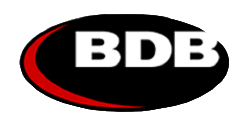 ---
Services Offered
Egress Window Installation
Basement Wall Rebuild
---
About BDB Waterproofing
BDB Waterproofing offers foundation repair, basement waterproofing and crawl space encapsulation solutions in Omaha, Lincoln, eastern Nebraska and western Iowa. We have been serving both residential and commercial customers since 1999.
We started as BDB Walls, a foundation-building company. In 2003 we formed BDB Waterproofing, expanding to include foundation repair service as people sought our expertise to fixing foundation problems and crawl spaces. Our technicians are trained from the ground up to recognize problems, determine their severity, and suggest repair solutions that will keep your home or business stable and secure for years to come.
We pride ourselves in using every single day as an opportunity to learn and grow as a company, and as people. It is our goal to always provide the client with the best possible solution, for the best possible price.
---
Locations
Main Office
1714 North 203rd St
Elkhorn, NE 68022
---
Photo Gallery
Coming soon!
Video Gallery
Coming soon!