What Causes Concrete Slabs To Sink?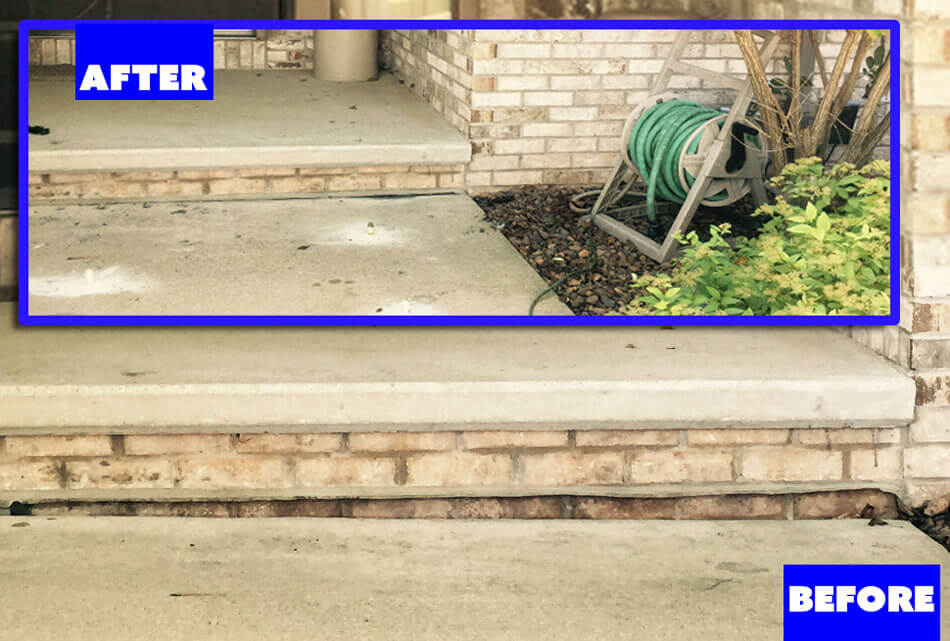 Polyjacking can be applied to sunken or settling concrete that needs to be realigned to its original position. The most common causes of settling concrete are due to the following soil-related issues:
Soil erosion
Soil compaction
Plumbing leaks
Soil shrinkage
Residential and Commercial Applications Of Polyjacking
  •Concrete driveways and concrete steps
  •Interior floor slabs
  •Concrete pool decks or pool surrounds
  •Sunrooms with concrete floors
  •Concrete roadways & parking areas
  •Airport runways
  •Concrete patios & landings
  •The Best Alternative to mudjacking and slab jacking
Concrete Leveling Process
The process will begin with the surface of the damaged concrete being cleaned off so that no dirt or debris gets inside during the repair. Next, tiny holes will be drilled into the concrete's surface. Then, a special polyurethane foam material will be injected through the tiny openings, and it will fill up the entire void beneath the concrete.
This will help to make the surface level once again. Next, we will fill and patch over the holes we drilled into the concrete. We will talk to you about the curing process and how long it will be until you can walk or drive over the concrete once again. Typically, the entire process will take a few hours. We will let you know the specifics to your project on the job site.
The individuals completing the work are fully licensed, trained, and insured professionals who have experience taking care of un-level concrete problems like yours. Get in contact with a local SafeBasementsTM dealer that can help you lift your sinking concrete slab.