Remove Water Without Removing Finished Walls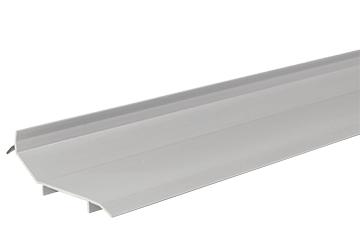 SafeEdge Low Profile™ is engineered to take and divert moisture the exact same way as SafeEdge™. The difference is that the SafeEdge Low Profile™ design allows it to be used under existing finished walls up to 8 in. deep, without having to remove the finished wall itself. The SafeEdge Low Profile™ is a component of our SafeBasements™ Waterproofing System.
Like its predecessor, this product is still designed with the patented rubber seal to help create healthy air in your home. It also features welded plastic joints, which mean no leaks and leaves you with a clean, finished look. SafeEdge Low Profile™ comes in several parts to help accommodate the majority of basement layouts.
SafeEdge Low Profile™ Benefits
  Installed under finished walls
  Minimizes airflow between edge and wall
  Radon and moisture vapor seal
  Overflow protection
  Allows condensation from wall to drain into tile system
  Semi sealed system improves indoor air quality
  Rubber tab holds vapor barrier in place
  Welded plastic joints prevent leaks and give clean look
Photo Gallery
Brochure