Contact The Foundation Repair Experts

Don't just let anyone try and fix your foundation, get in touch with experts who have:
Years of experience
Proper training
Certifications
The SafeBasementsTM dealer network encompasses many companies with a history of repairing foundations. Contact your local SafeBasementsTM Dealer to learn more on how they can help you repair your foundation.
Bowed Basement Wall Repair
The purpose of the wall anchor is to restore lateral strength to the wall, also allowing you to pull the wall straight using the natural expansion and contraction of the soil. Walls bow primarily due to poor drainage or negative grade adjacent to the basement wall.
When it rains or snow melts, the water gathers next to the wall rather than draining away. As water saturates the soil adjacent to the wall, the moisture content of the expansive soil is increased and the soil expands putting large amounts of stress on the side of the wall, causing it to break in the middle and bow the wall.
At this point the lateral strength of the wall is gone, leaving it susceptible to structural failure. When the wall anchor is installed and the grade is raised, the lateral strength is restored and will resist the forces exerted by the expanding soil.
To fix a bowing wall, our SafeBasementsTM Dealers use the SafeBaseTM wall anchors, and the Rhino Carbon Fiber strips to realign bowing basement walls.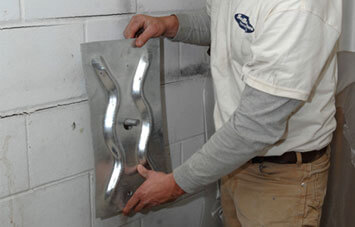 SafeBaseTM Wall Anchors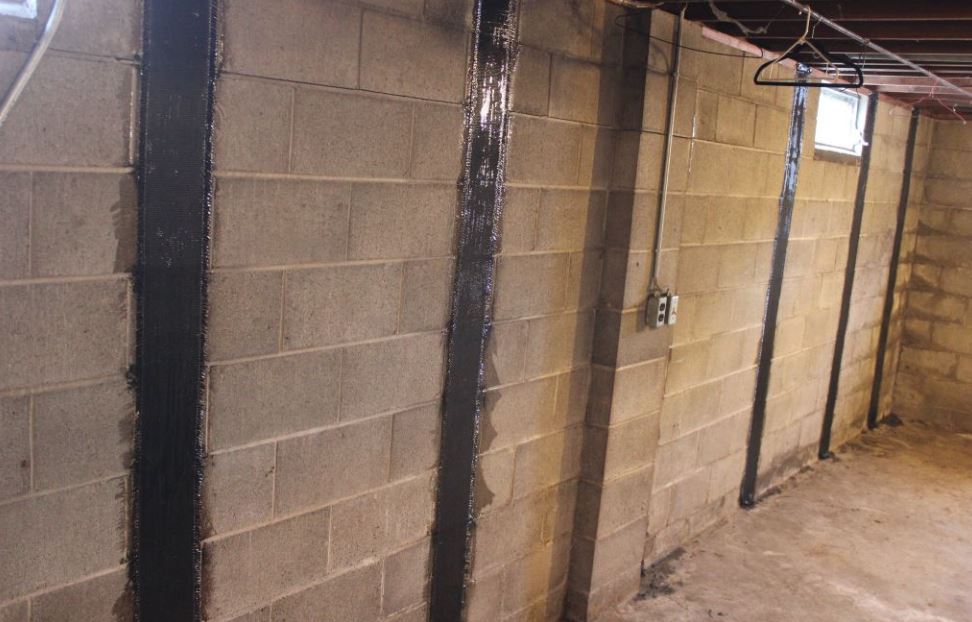 Rhino Carbon Fiber®
Foundation Settlement Repair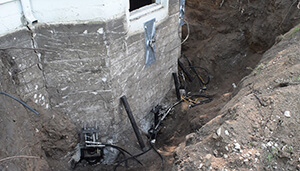 The SafeBaseTM Push Pier system is a permanent solution addressing the core issue. Poor soil conditions! Common solutions to address this issue would be to remove or replace the foundation. This is a costly method which will fail because the real issue has not been addressed. Unstable soil! The SafeBaseTM Push Pier system addresses this issue by driving through the failing soil to the stable soil below.
SafeBaseTM helical piers can be installed in all weather conditions, and installation is easier due to only needing small equipment for install. They install without costly and messy excavation, and allow concrete to be poured immediately after being placed in the ground.
Foundation Crack Repair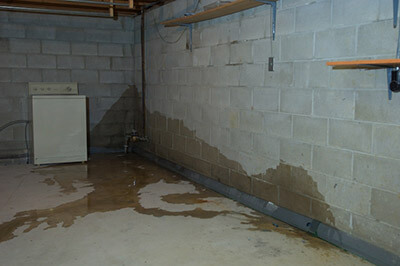 These cracks can be in a stair-step, horizontal, or vertical pattern on the foundation wall. They are often caused by thefoundation settling, or from hydrostatic pressure being applied to the walls, causing walls to bow and buckle.
SafeBasementsTM has foundation repair solutions to properly address these issues, while also preventing them from occuring again.
Repairing The Structural Integrity Of Commercial Buildings
We also offer commercial duty foundation repair products to fix structural issues on commercial buildings. Our helical piers are commonly used during new construction to properly level the foundation, and have it settle in place.