Midstate Basement Authorities, Inc.
A New York SafeBasementsTM Dealer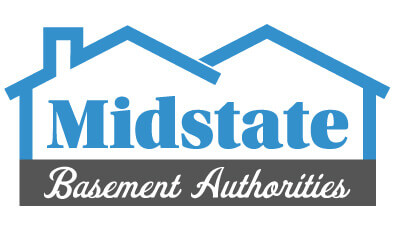 ---
Services Offered
---
About Midstate Basement Authorities
Midstate Basement Authorities, located in Newfield, NY, is a full service basement and foundation contractor whose services include basement waterproofing, water control systems, crawl space encapsulation, foundation/structural repair, dehumidification, sump pump systems and shotcrete installation.
Back in the early 80's, Ithaca native, Robert Leach, started his own small contracting business that focused on attention to detail, solid craftsmanship and customer service. After over 20 years of success, Robert's son, Eric Leach, returned from the military and joined his father on the team, and together, they incorporated R. Leach & Son Contracting. The company continued to focus on general contracting, but Eric knew that in order to grow the business they needed to become an expert in one area of the many services they offered. After further research, he found what seemed to be a genuine need for homeowners and area businesses — a company that offered quality basement waterproofing, crawl space encapsulation and foundation repair services.
---
Locations
Main Office
1143 Elmira Road
Newfield, NY 14867
---
Photo Gallery
Coming soon!
Video Gallery
Coming soon!