BDB Waterproofing
A Nebraska SafeBasementsTM Dealer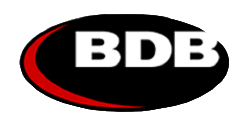 ---
Services Offered
Sump pump installation & replacement
Egress window installation & replacement
Foundation settlement repair
Basement crack repair
Foundation crack repair
Basement wall rebuild
Crawl space encapsulation
Crawl space floor stabilizer installation
Crawl space dehumidifier installation
---
About BDB Waterproofing
BDB is a basement waterproofing company based in Omaha, Nebraska. They provide basement waterproofing, foundation repair, and crawl space solutions.
BDB offers a wide variety of systems to solve any problem -- foundation repair, basement waterproofing, damp crawl space repair, or basement finishing products.
With BDB Waterproofing, you get just what you need to fix your problem and that means the best value. They want to help you solve your problems permanently - so that means they won't try to sell you something you don't need. Afterall, BDB lives in the local neighborhood. And of course, all of our work comes with a warranty.
BDB Waterproofing provide their services throughout Omaha, Lincoln, Council Bluffs and a 250 mile surrounding area. Call or email BDB today for a complete basement inspection and no-obligation repair cost estimate.
---
Locations
Main Office
1714 North 203rd St.
Elkhorn, NE 68022
---
Photo Gallery
Coming soon!
Video Gallery
Coming soon!